"At Keppel Land Vietnam, we believe that as communities thrive, we thrive. We aim to positively impact and enrich lives of the community wherever we operate"

- Linson Lim, President of Keppel Land Vietnam -
Commitment to Sustainability
As a leading sustainable company, Keppel Land Vietnam operates profitably yet in a socially and environmentally responsible manner. We adopted 6 of the 17 Sustainable Development Goals which are most aligned with its business. The company is committed to contribute to advancing sustainable development through aligning its activities with these goals.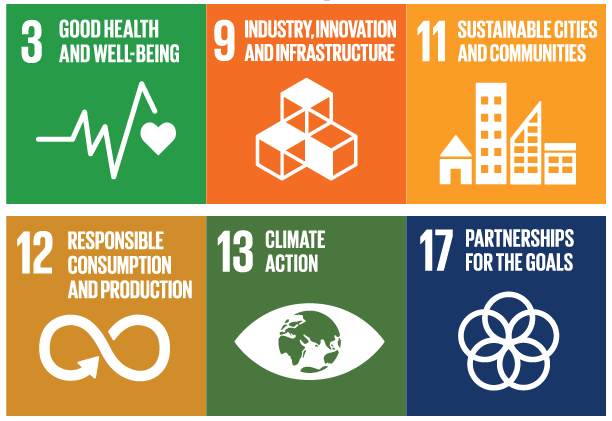 Health and Safety
As safety is a core value and a top priority, Keppel Land strives for a zero-harm workplace. Keppel Land, with the support of our Vietnamese partners, opened Ho Chi Minh City's first dedicated Safety Awareness Centre in 2011 to provide training to raise the safety standards among the local work force. Managed by certified safety officers, the centre covers all aspects of training with a focus on high impact risk activities. The centre also provides safety training in specialised areas including welding, pipe fitting, and scaffolding.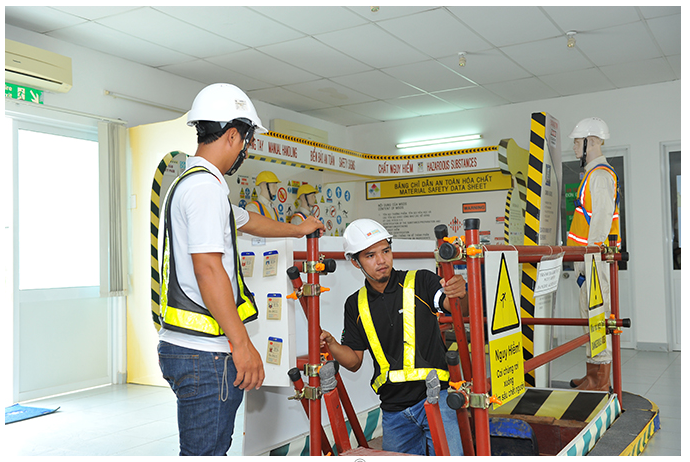 Nurturing communities
Keppel aims to deliver lasting socioeconomic benefit to the communities where we operate. In engaging and nurturing communities, we are focused on achieving a sustainable future together. We disclose the impact of our community investments in an annual sustainability report.
Volunteers from across the Keppel Group brought the spirit of doing good overseas for Words on Wheels (Phase 2) in Ho Chi Minh City, Vietnam
"It is always a joy to do my part in giving back in projects like WoW. Every one of us has busy schedules and taking time off to do something meaningful can be very empowering. It is very encouraging to see the Keppel Volunteers putting their heart and soul in making a difference to the school students' education experiences. I would encourage anyone who has not been involved in this WOW project to attend one with an open heart"
- Jase Chua from Keppel Land -
"Initially, I thought there might be a few pupils interested in books. As it turned out, I was completely stunned to see that there were so many of them enjoyed reading. This "Words on Wheel" program nurtures reading habit among Vietnamese children and contributes to the education for next generations. Joining the program gave me a unique experience and I felt so proud that I can give back to the community where I live and work"
- Tang Thi Phuong Quynh from Keppel Land Vietnam -