Doan Anh Hung - General Manager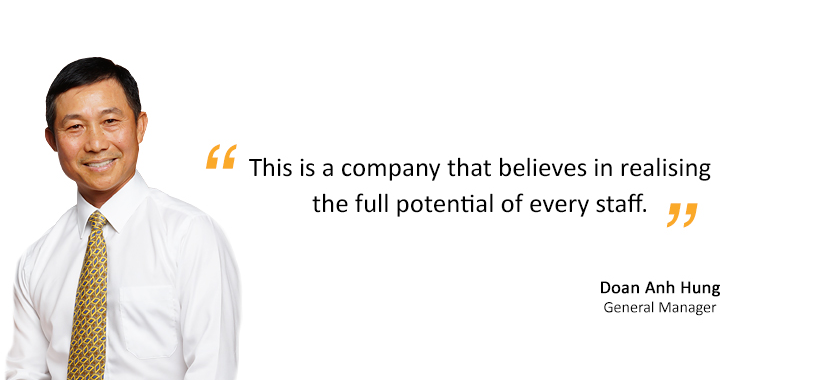 Back in the 1990's, foreign investors were pouring into Vietnam and Keppel Land was one of the first Singaporean companies to do so. I was working in Singapore then and thought it would be meaningful to help local companies invest in my home country. I have never looked back since.
Given my background in civil engineering, I joined the company initially as a Project Management Executive. Over the last 20 years, my skills-set has evolved and expanded to include Business Development and even Marketing. I have my bosses to thank for constantly finding ways to develop me and for encouraging me to try out new roles which I did not believe possible. They have enabled me to acquire the functional and leadership skills necessary for me to grow into my current role in general management.
It is not difficult to find reputable companies with attractive pay packages. But supportive bosses who believe in you, who care immensely about your development, and who devote time and effort to train you? That is priceless and a key reason why I have stayed with Keppel Land all these years.

Anh Hung completed his secondary education in The Netherlands and graduated from Swinburne University, Australia, with a degree in civil engineering.